Positive thinking day was on September 13th and its not too late to think about it. It is the thought that matters. We all know that positive thinking helps the daily affairs of life move more smoothly, and makes life look bright and promising.

But many of us actually think positively just for a few moments, and then we let our fears and lack of belief enter our mind. Here is a quick test to check how much positive are we, which gives us an idea on how much more an optimist we should be.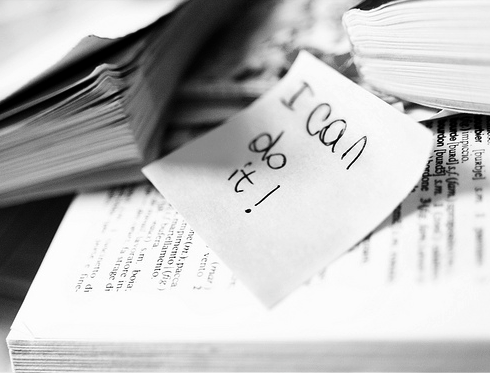 Picture courtesy : Flickr
To find out how positive you are, answer the following questions as honestly as you can using this scoring system with scores in the bracket of each answer.
1) When something unexpected forces you to change your plans, you are quick to spot a hidden advantage in this new situation.
a) Yes, Definitely.
b) Hmmm yeah mostly.
c) I may.
d) I will think about it.
2) Do you like most of the people you meet?
a) Yes, Everybody is unique.
b) Hmmm yeah most of the people.
c) It depends on the people I meet.
d) I will first want to know about them.
3) When you think about next year, do you tend to think that you will be better off than you are now?
a) Yes, Definitely.
b) Hmmm yeah sort of.
c) To a certain extent.
d) I have not thought about it.
4) When someone finds fault with you or with something you have done, can you tell the difference between useful criticism and 'sour grapes', which is better ignored.
a) Yes, Ofcourse.
b) Most of the time.
c) I can at times.
d) I don't differentiate.
5) Do you think you are happy?
a) Yes, Definitely.
b) Hmmm yeah most of the time I am happy.
c) I am happy.
d) I can be much happier.
Calculate your total Points.
Scoring:
Answer Points :
Option (a)=5,(b)=4,(c)=3,(d)=2
If the sum of all the scores is:
Above 20: Consider yourself a superstar – someone whose optimism is a powerful healing force.
15 – 20: Excellent. You are a genuine positive thinker.
10 – 15: Good. You are a positive thinker, sometimes.
Below 10: You tend to be pessimistic. Think of ways to improve your pessimistic approach to life.
Happy Positive Thinking