21 September 2011 is World Gratitude Day and Domino's India wants to say Thank You to all the wonderful customers out there across the country! We love you

So what are you thankful for today? It doesn't have to be for anything specific! You can simply be grateful. Or use it as an opportunity to say some specific thanks. Saying thanks is the utmost sign of grace and acknowledgement to another person! Merci beaucoup, gracias, grazie, danke or thank you, whatever the language may be, these words have such power in them!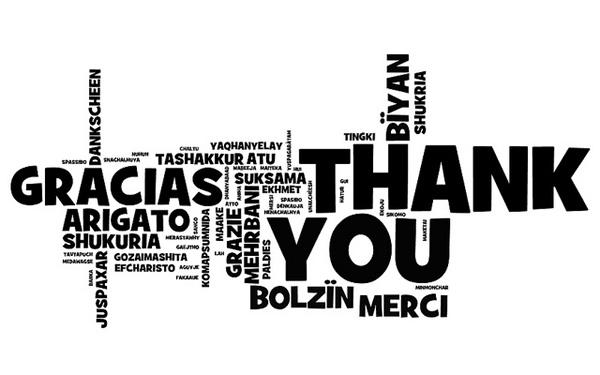 Picture Courtesy : Fundraising.uk
Never hesitate to say thanks for something that means something to you. Thank people, be it  the smallest help or the biggest help of saving your life. No thank you is insignificant! And always be sure to give gratitude when someone deserves it.

Be creative about showing your gratitude on gratitude day. You can sing it, dance it, write it, video it, even just text it! If you are really grateful you can give a gift make it a homemade one and truly get involved in World Gratitude Day!
So hope you get started with thanking your mom for all the helps she has rendered you all these days

Even if you have always thanked her no matter which day, make sure you continue showing your gratitude. You can also simply smile today because it is yet another beautiful day in your life.