What will you do to make Butterscotch Mousse Cake last forever?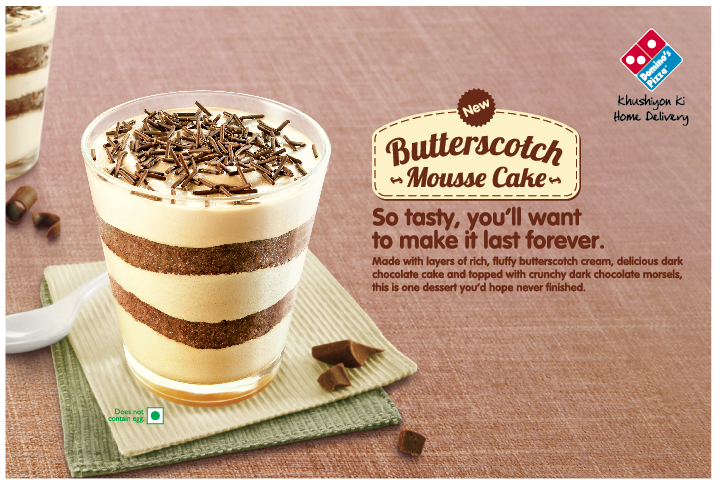 This should be the easiest question for all of you, right?

Answer the question and you might win a free Domino's Pizza and free Butterscotch Mousse Cake delivered at your doorstep!

Winners
Tarushika is the winner of Butterscotch Mousse Cake Contest #5
and Shuchi Gupta wins the Love Domino's Contest #3 (held on Mon, 25 July).
Congratulations, both of you!

You could be the next winner – All the best!