There is something about winters that makes us crave for everything warm and comforting. Simple meals do not suffice anymore. Every meal has to have oodles of hot cheese spread all over it. Worried about the vegetable intake? You can have them as the toppings over a cheese burst crust too.
Dial-up or open your Domino's app now to get free delivery from 'pizza shop near me'. But first, browse through these hottest Domino's pizzas of the season.
1. Kadhai Paneer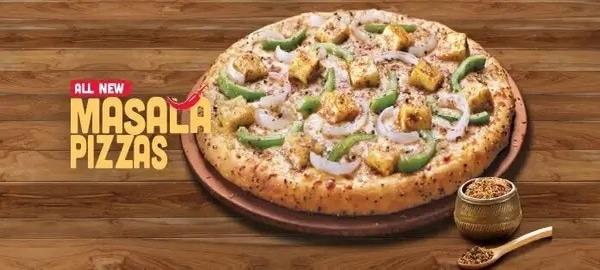 The cottage cheese cubes cooked in a spicy gravy taste extra soft and mellow in the mouth during winters, don't they? Well, to satiate your this craving for delicious Indian gravy as well as the cheese threads of a freshly baked pizza, Domino's brings you a pizza covered with paneer chunks, flavoured by spicy kadhai masala flavours.
We bet, after having this yummy pizza for dinner, you will enjoy a night of deep and happy sleep. Order from the nearest pizza store now.
2. Chicken Pepperoni Pizza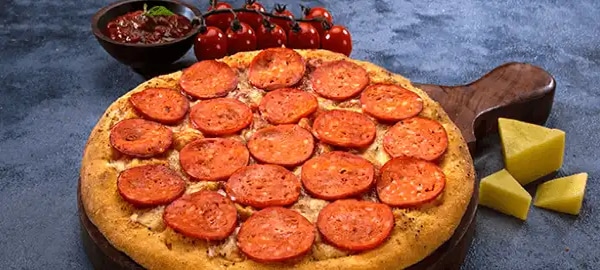 Americans love it, and for you we Indianised it. This very delectable chicken pepperoni pizza topped with extra cheese will get your heart racing just for the thought of having it along with your friends and family.
This non-vegetarian wonder is all yours to have this December (and after that too). Order from the nearest pizza store now.
3. Deluxe Veg Meal for 1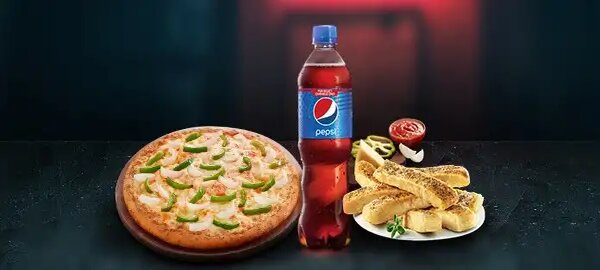 Garlic bread has been a winter favourite for ages, and it goes best with a deluxe veg pizza and Pepsi. Knowing this, we have made it available at the 'pizza center near me'. You can almost imagine yourself with your loved one cosying up on the sofa, binge-watching your favourite series with these slices of heaven on a winter evening.
Apart from these winter specials, you can also indulge in our 'Everyday Value Offer' that gives you 2 Regular Pizzas starting @ ₹99 each. Order from the googled "pizza stores near me".
Top Cities –
Bangalore | Ahmedabad | Chandigarh | Greater-Noida | Hyderabad | Chennai | Amritsar | Agra | Kochi | Kolkata | Lucknow | Mohali | Mysore | Mumbai | Navi-Mumbai | New-Delhi | Noida | Pune | Thane | Patna | Vishakhapatnam | Vellore | Surat | Bhubaneswar | Coimbatore | Faridabad | Ghaziabad | Jaipur | Nagpur | Modinagar | Nagaon | Dankuni | Motihari | Batala | Palwal | Hapur | Abohar | Dadra-And-Nagar-Haveli | Kottayam | Rajnandgaon | Khanna | Bhopal | Sangli | Aligarh | Deoghar | Gajraula | Agartala | Calicut | Tirunelvelli | Darjeeling | Haldwani | Itanagar | Jaigaon | Junagadh | Nawanshahr | Rajpura | Thanjavur | Tirupur | Bharuch | Erode | Jabalpur | Kadapa | Miraj | Nainital | Palakkad |