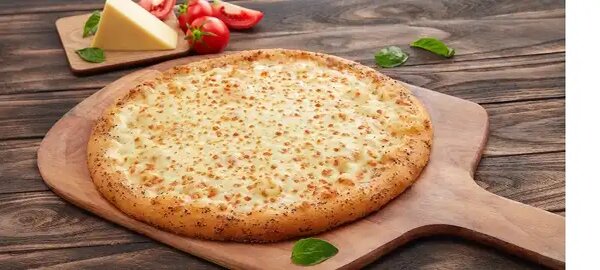 Not a day goes by when we do not thank the creator of the simplest yet tastiest pizza in the whole wide world.
Yes, you guessed it right! We are talking about the ever-delicious margherita pizza. True, several toppings came and tantalized our taste buds. But there is something about these classic slices that cannot be replaced with anything.
Plus, it has royal connections.
The story behind it…
Did you know that present Italy came into existence in 1860? Before that, it was just a peninsula clustered with several states and kingdoms. Mere 29 years later, King Umberto I and his wife Queen Margherita of Savoy came to visit Naples. It is believed that her majesty quickly grew tired of the royal French cuisine and took a fancy to the flatbread that local peasants used to eat. She summoned the famous Neapolitan chef of that era Raffaele Esposito and ordered him to prepare her a pizza.
The chef then baked a special version with toppings true to the colour of unified Italy's flag: red tomatoes, white mozzarella cheese and fresh green basil. Queen approved of it. The chef afterwards named this creation after the queen. Thus, the margherita pizza became famous.
Contradictions
The above story cannot be strictly called the origin story of our favourite pizza. A similar recipe has been traced back to an 1866's book "Customs & Traditions of Naples". However, it was only after Esposito presenting it to the Queen Margherita that made it famous. The world got to know about this terrific pizza with Italian immigration.
Honestly, now we cannot think of human existence without it. Celebrate this story with a double cheese margherita pizza now. Order your cheese pizza from our app or call Domino's customer care number:1860-210-0000.
Don't forget to avail our Everyday Value Offer of 2 regular pizzas at @ ₹99 each.
Top Cities –
Bangalore | Ahmedabad | Chandigarh | Greater-Noida | Hyderabad | Chennai | Amritsar | Agra | Kochi | Kolkata | Lucknow | Mohali | Mysore | Mumbai | Navi-Mumbai | New-Delhi | Noida | Pune | Thane | Patna | Vishakhapatnam | Vellore | Surat | Bhubaneswar | Coimbatore | Faridabad | Ghaziabad | Jaipur | Nagpur | Modinagar | Nagaon | Dankuni | Motihari | Batala | Palwal | Hapur | Abohar | Dadra-And-Nagar-Haveli | Kottayam | Rajnandgaon | Khanna | Bhopal | Sangli | Aligarh | Deoghar | Gajraula | Agartala | Calicut | Tirunelvelli | Darjeeling | Haldwani | Itanagar | Jaigaon | Junagadh | Nawanshahr | Rajpura | Thanjavur | Tirupur | Bharuch | Erode | Jabalpur | Kadapa | Miraj | Nainital | Palakkad |